Dating in Latvia: find mates in Riga, Daugavpils, Liepaja, Jelgava, Jurmala and others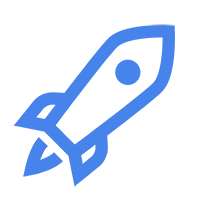 New, fast growing
latvian dating website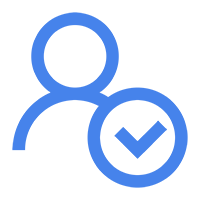 Real people – accounts and fotos are moderated

Date from any device
(PC, mobile, tablet)
Love lives in everyone, but not everyone can share, feel it and plunge headlong into this exciting experience. Some are afraid of a new relationship, others do not know where to pick up a reliable partner, and how to start communication. Riga, Liepaja, Jurmala are business centers where everyone is busy and hurries somewhere. This reality makes it challenging to find a partner to spend a pleasant evening together, not to mention searching for the soul mate. Whatever our goals are, we aim for getting attention of the representatives of the opposite sex in any way. Loneliness is useful in small doses. Therefore, we created a dating site in Latvia flirtavieta.com, where everyone can find what his/her heart tells him/her.
Dating in Latvia on flirtavieta.com
We will help you find your soul mate faster and easier:
The site contains profiles from all regions and cities of Latvia.
Thanks to a well-developed system of profiles, dating for women has become easier and safer than earlier. You do not have to turn down annoying boyfriends in the park or café anymore. Here you manage the situation by yourself and can safely take fate in hand.
Dating for men is no longer accompanied by stress. There are registered girls on the site who already want to communicate, you do not need to wander around, for example, Jelgava to get a refusal time after time.
We are glad that our site creates families. If you are looking for a serious relationship in Daugavpils or in any other Latvian city, then feel free to register. Here you can communicate with people willing the same thing as you do.
Using the site is easy. It is enough to register, fill out a questionnaire and find a guy or a girl. To do this, choose your location. We have many profiles from people in Riga, Daugavpils, Liepaja, Jelgava, Jurmala and other towns in the country. This approach simplifies the search as much as possible. We are happy to erase distances between thirsty souls, because love has no boundaries and does not know the kilometers.
Dating for making sex — is it good or bad?
We provide an intimacy dating in Latvia for modern and busy people who are not yet in a hurry to bind themselves by marriage. This type of dating is very popular In Riga! Many in Latvia prefer to have sex dating, indicating their preferences on the site, so that another person understands what to expect, and it's very simple to agree on everything in the personal messaging. After chatting on the site a girl and a boy can meet, go on a date, and spend a pleasant evening together featuring passionate culmination. Sometimes the working days are terribly fatiguing and the only thing the soul and body desires is to get emotional discharge and relieve tension. Sex dating in Riga can solve the problem. You should just go to the site and find the right partner.
Our resource covers not only residents of Latvia, the chance to get acquainted with a girl from Liepaja is comparable to the chance to pick up a guy from Amsterdam. We erase distances and boundaries in the name of love and happiness. Dating in Riga is reaching a new level, and we are happy to contribute to this reality. Upload more photos, text about yourself, be open-minded and cheerful, share your secret desires and do not be shy. People registered here are the same as you are: brave, confident and self-motivated. Visit our dating site in Riga and try to find an interesting interlocutor for free. Avoid staying alone!
Reviews about dating site
I have never texted reviews or comments on websites. But today I decided to do that, because I am grateful to people who made this resource. I met my future husband here. A few days ago we walked along the Baltic Sea shore, and he proposed to me. I am going nuts over happiness. So I am hurrying to share my joy with everyone. Good luck to all. I hope never to appear here again :)
To tell the truth, I'm a regular on this kind of sites. It's hard to find dating for sex in Google or social networks. Yes, I do not hide it. I discovered this resource and have been looking for girls mostly here for the latest few months. Last time I was so much engaged in sex in university years. In short, thanks to the site for help to keep oneself in shape. Girls greetings. If anyone reads this, text me, I always answer.
I make excursions to different places in Latvia and have no time to arrange a personal life. If I do not go on a hike, then I fall asleep, if I do not sleep, then go on a hike. And my wife, a Russian girl, worked as a stewardess on the direction of Latvia-Russia. And although she was not deprived of attention, her curiosity made her to fill in the profile on this site. I do not know how I got her hooked, but she answered my first message and our dating started... Since then our lives have changed a little, she left the airline, we are developing our business and waiting for a baby to be born.
Greetings from Jurmala! My name is Lena and I am sharing my story. I'm Russian, since my father was a military man, I moved with him to Riga as a child. I grew up here. In my youth I contacted a bad company, although at that time I did not think so. We were two girls and three boys: my friend Yadviga, her brother, two of his friends and I. We walked together all the time. And once I got pregnant. I did not try to find out which was the father of the baby, so decided to bring up by myself. I closed my life from anyone, almost did not go outside. I dedicated my whole life to my daughter. I blamed myself much. Then she grew up and made me register here. At first I was skeptical about this, and then engaged. I met a man younger than me, but it does not stop us. I feel young and desirable next to him, and he says he has always dreamed of me. I moved to Jurmala to live close to him. Look for your happiness and do not be afraid to change, life is one, you never know fate turns!
I like to look for new friends online. It is somehow challenging for me to get relationships in real life, it's much easier to text someone on the site. If your description is interesting, you can continue to communicate offline. I found several friends: one guy, just like me, loves fishing, so we often go with him along the forest streams in search of trout in the season. I also met a girl working as a sports instructor, and we are preparing for a half marathon. I would never imagine this could happen to me. That's how it works!
We are hastening to share joyful news: your site contributed to forming new family. We're both over fifty. We have adult children, both of us were divorced, and some even twice)). We discovered each other on the site. Ridiculous messaging imperceptibly evolved into something big. We messaged almost every day. And when I left with the children for sea and failed to be in touch for a week, I was very worried about stopping our communication because of the break, so I missed him. Back home, I first called him to come to my place for dinner, and he agreed, although lived in another city. And after that we started living better.
Dating in other cities: